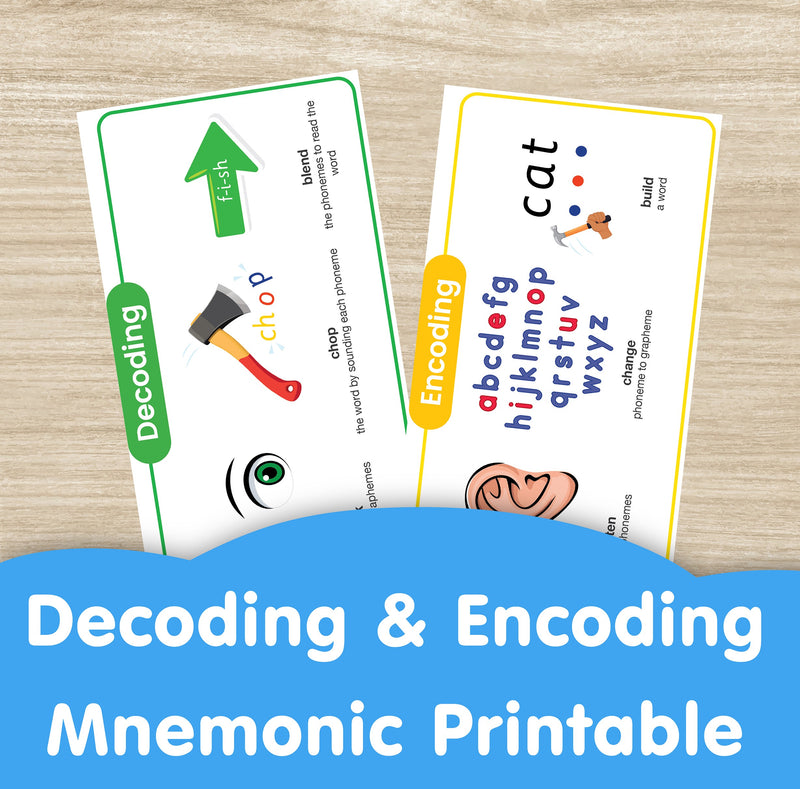 The following mnemonics are used to support the understanding andvisualisation of the processes of decoding and encoding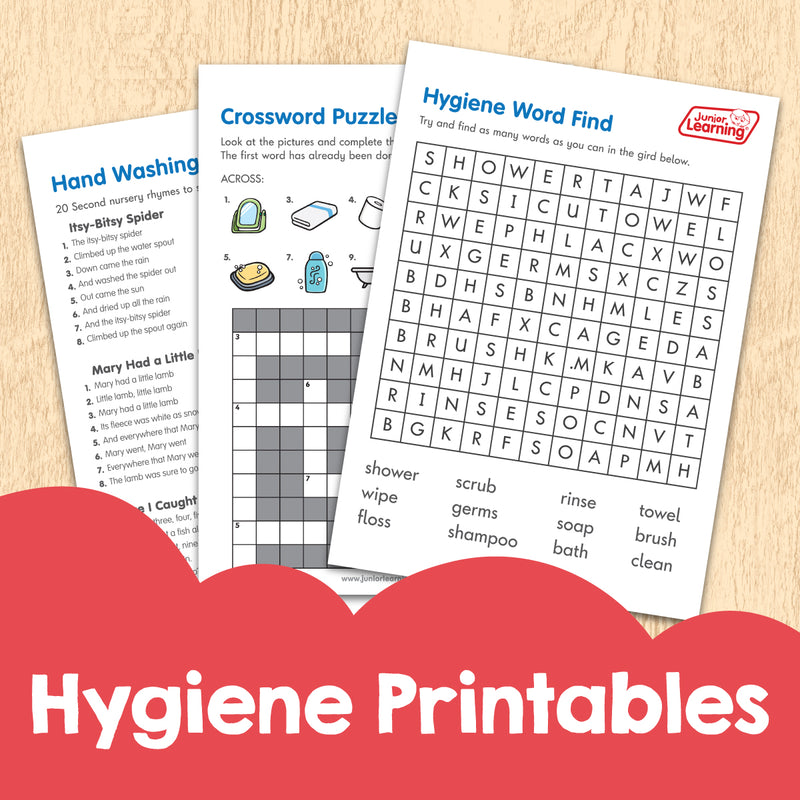 Having a good personal hygiene involves keeping your body clean and healthy, which helps prevent illness and infection from bacteria or viruses. Like the simple act of washing your hands regularly is an effective way to keep germs from spreading. Kids will love the illustrations and activity as they learn about hygiene.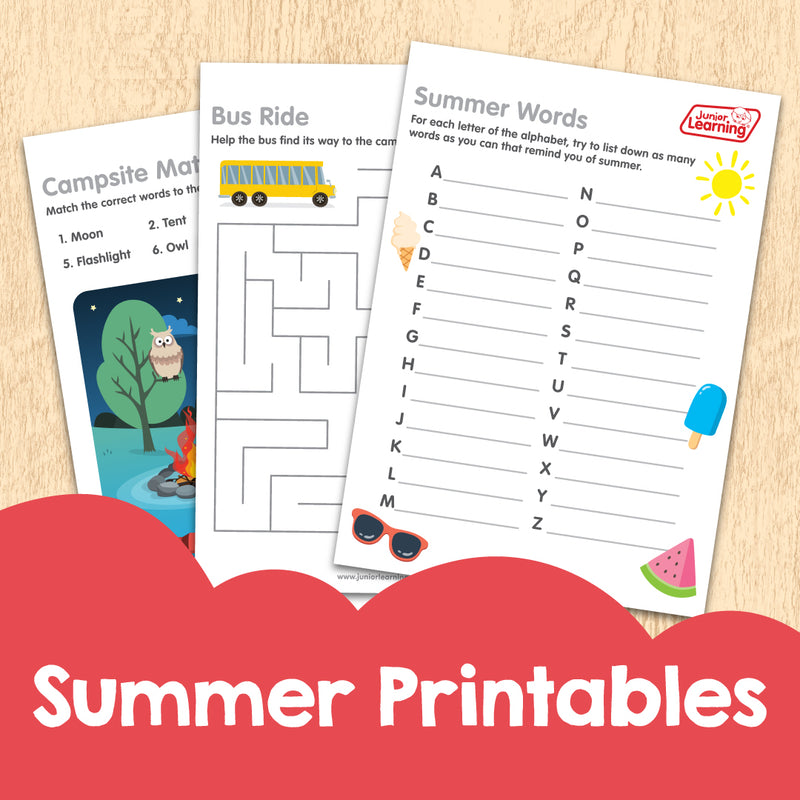 Summer is here! Kids typically have tons of free time while they are at home, and they will surely look for activities to do. Fear not! Junior Learning summer printable is here to help your kids escape the boredom.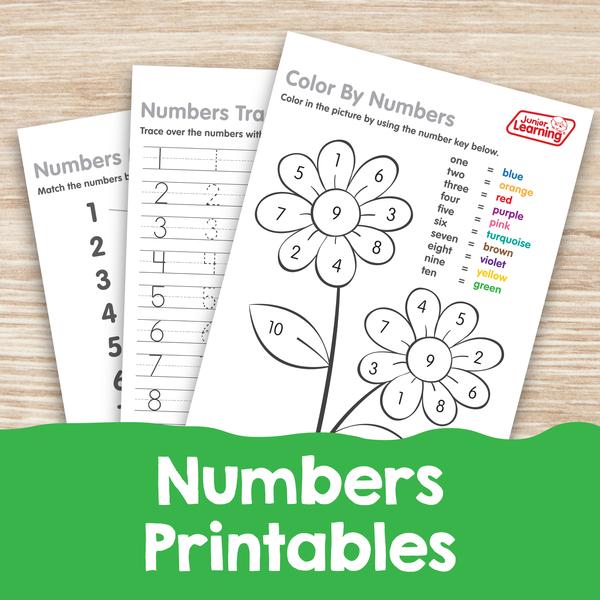 Learn the first ten numbers with the Numbers 1-10 printable pack! There are three activity sheets, designed to help kids identify numbers, write these numbers, and recognize and match them. Kids will love the illustrations and vibrant colors as they learn the numbers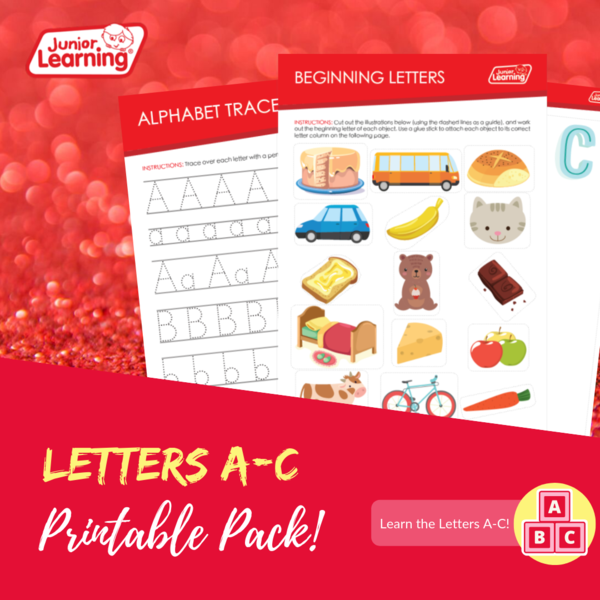 Learn the first three letters of the alphabet with the Letters A-C printable pack! There are three activity sheets, designed to help kids identify letters, write these letters, and recognize common objects and animals that start with these letters. Kids will love the illustrations and vibrant colors as they learn the alphabet!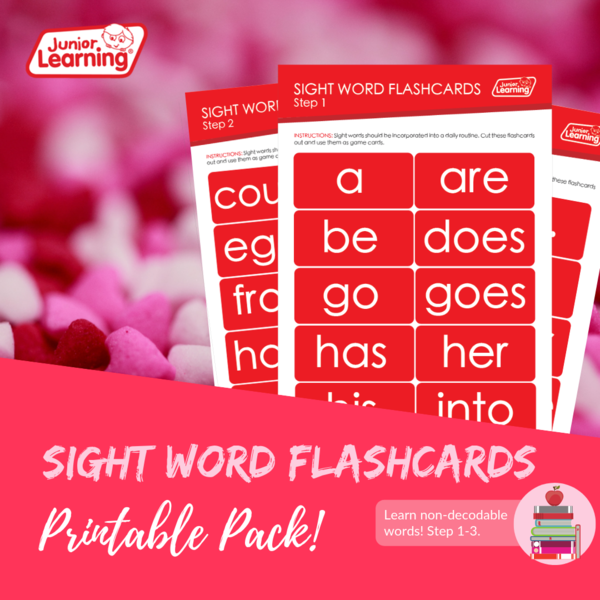 This printable pack includes three sets of flashcards to help kids learn non-decodable words. These words are common, and children will frequently encounter them in other reading. The flashcards follow three steps, and should be learnt in progression.  
These worksheets follow on from CVC Words, an introductory pack on consonant-vowel-consonant patterns. This succeeding printable pack includes three activities: "CVC Takeoff", a matching game to complete CVC words; "CVC Word Find", for identifying and spelling CVC words; and "CVC Balloon Pop", for distinguishing between real and nonsense words.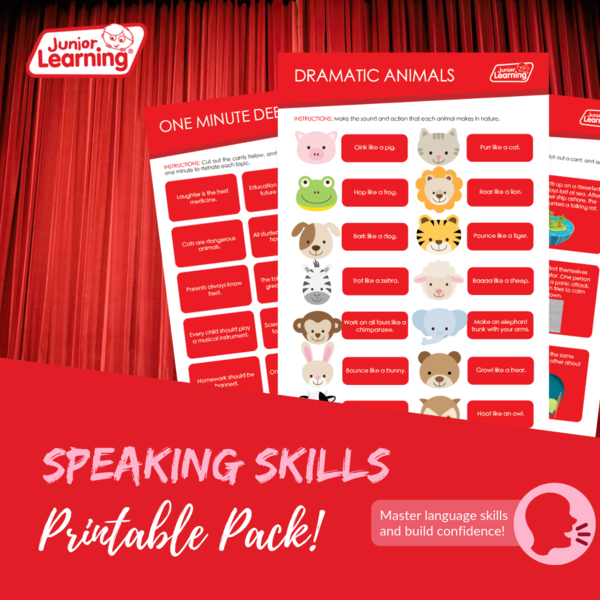 Kids will love these activity sheets that challenges them to think on their feet, get out of their comfort zone, ask questions, think logically, and pose creative solutions. Kids can try these activities at home, or with a large classroom group.
Teach consonant-vowel-consonant patterns with this free printable pack! These activity worksheets are separated in four parts, so kids can naturally grasp the phonetic spelling of words.
Stop reminding your child to pack their lunch, and to put their dishes in the sink. Let them remember with this printable chore chart! A visual chore chart is a great way to introduce young children to tasks that they can do to help around the house. It encourages independence, motivation to complete tasks, and can also help to reduce parental stress (let's face it, we all need this)! This chore chart is completely customizable, so you can add your own chores and activities that are age-appropriate.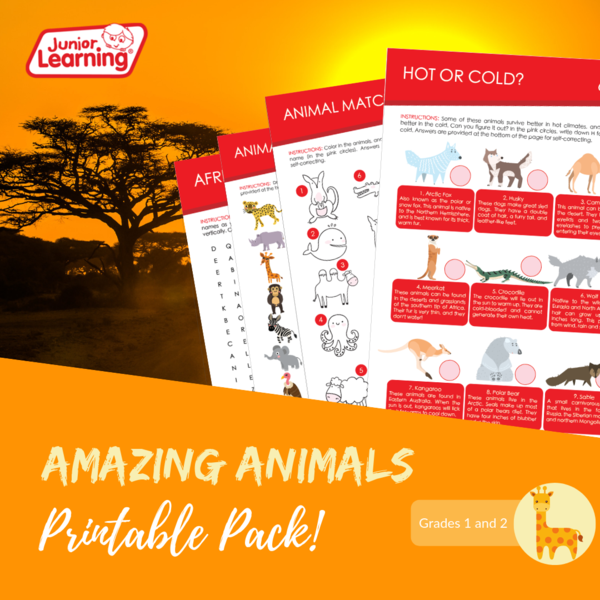 Let's go wild and explore the animal kingdom! There are four literacy activities, all designed to help kids learn the names of animals (including spelling them!), gain some knowledge of their features and adaptations, and process and understand the meaning of text.
Showing items 1-11 of 11.